The seamless heart tins with Mints, Chocolate Dragees, or Jelly Beans make the perfect favour.
The ink is printed directly onto the metal and is of an exremely high crisp quality
Dimensions (mm)
45mm x 45mm x 20mm

Best before date of sweets is at least 18 months away.

Choose between a selection of mini heart dragees, mini heart mints or heart shaped jelly beans from the dropdown above.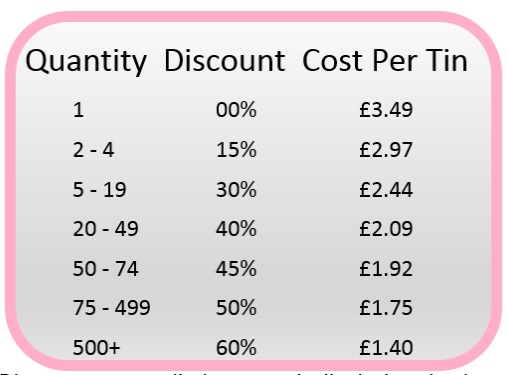 Gift In Can Ltd
35 Heathcote Road
Birmingham
B30 2HU
07828316542
Refund and Return Policy
All orders can be returned for a full refund to the above address within 14 days of receipt, buyer pays return postage. If you are looking to return a product please contact us to inform us of the situation.